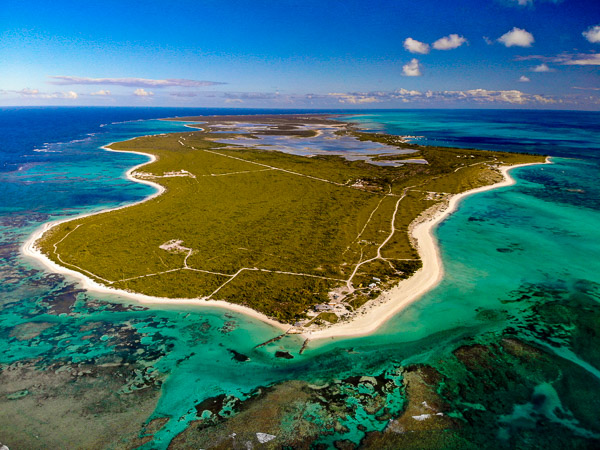 Anegada is the Spanish name for our island which means "the drowned land". Anegada was named by Christopher Columbus in the year 1492. It is the only island in the Virgin Islands that is not a volcanic island. Instead, it is made up of coral and limestone. That's why it is called nature's big secret.
Anegada is 10 miles long and about 2 miles wide at its widest part. Its area of roughly 15 square miles makes it the second largest island in the British Virgin Islands. However, its population of only about 300 people makes it a very easy going and restful place.
The highest point on the island is only 28 feet above sea level, and the island is completely surrounded by coral reefs, making it a snorkeler's paradise.
Anegada has the third largest barrier reef in the world - Horseshoe Reef. There are well over 300 ship wrecks recorded around the island.
Anegada's beaches are the best in all of the Virgin Islands, and are often called the best in all of the Caribbean. Here, you can walk for miles and miles on exquisite sand and not see another person in any direction.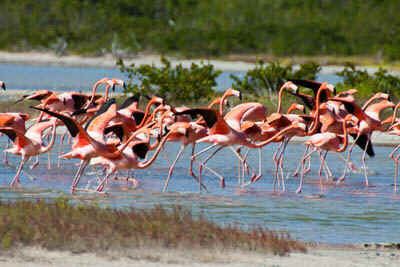 A beautiful flock of over 100 flamingoes live in the island's salt ponds, and are visible to visitors all year long.